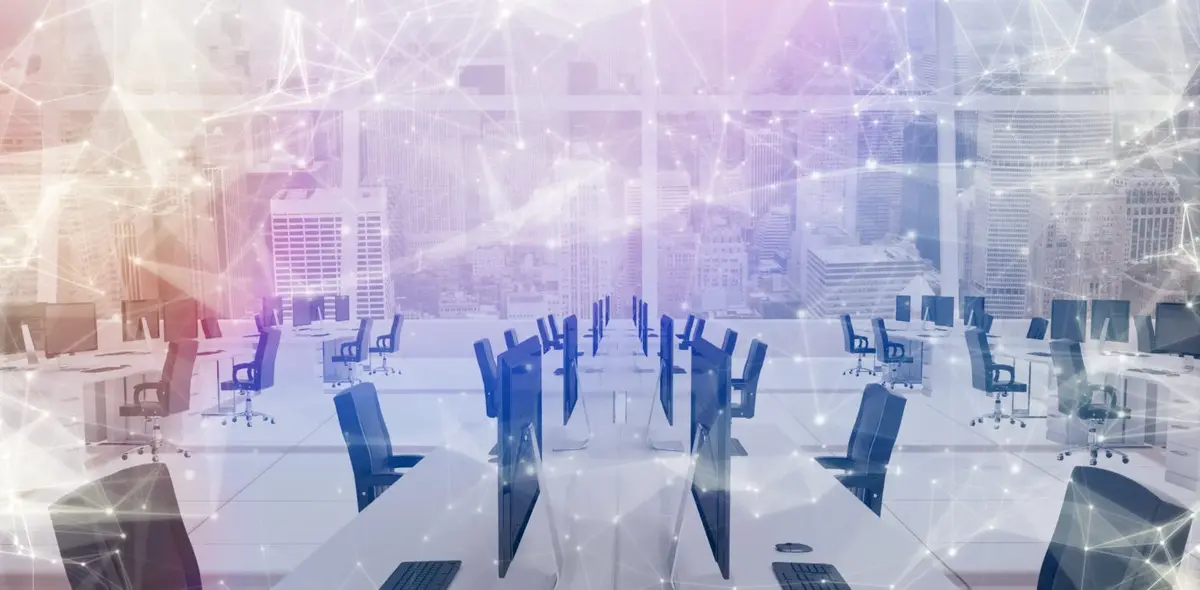 What is Daas and why should the Channel & OEM's offer it?
As forecasts for PC and related devices are not optimistic with many PC manufacturers making redundancies, tools to attract and retain customers become more important. Device as a Service (DaaS) is one of these and is very topical with a recent study by one of the big well known technology consultants stating that 1 in 3 devices will be acquired in this way within 3 years.
As many vendors, system integrators and channel partners are offering DaaS solutions, we do expect to see growth. What such a solution does though, is focus the discussion on ESG friendly lifecycle management which is becoming more market and stakeholder critical. Previously, a customer could combine a lease with services from the lessor with factory imaged equipment and engage a service organisation, perhaps an SI to support the equipment lifecycle. However, dealing with three parties who may each have with different objectives could make it challenging to manage. So what does DaaS offer instead?
So what is DaaS?
IDC defines DaaS as a long-term engagement between an enterprise and a single provider that involves hardware, software, and full lifecycle services of end-user computing devices offered in an as-a-service subscription type model. It is a business to business (B2B) outcome-based model, paying for usage not ownership, DaaS has largely been marketed by the tier one manufacturers. Of course, many large Systems Integrators (SI's) and other channel partners have long established mature DaaS or PCaaS type offerings.
It's ESG Lifecycle management, services, underpinned by financing, in new set of smart clothes.
For higher value deals DaaS can be much more involving with many more service options and even Unified Comms included. For smaller customers DaaS or DaaS light needs to be 'prêt-à-porter", low touch and be able to flow through to the SME client in a quick and efficient manner.
Why do DaaS Providers like it ?
The rationale for the Provider is that the focus is taken off the hardware price and they can sell more on the value of the solution. It enables the DaaS supplier to add higher margin services, software and peripherals to increase the profitability of the deals. Some of the services could include imaging; IMAC; device transition services; staging; delivery; return logistics; lifecycle management and ongoing support services.
DaaS well implemented can build customer loyalty and footprint control. Due to the contract, commitment and ongoing touch points with customers and greater awareness of customer requirements is gained enabling customer retention strategies to be successful. An evolution from selling a devices transactionally and knocking on the door three or four years later hoping for the next sale.
Some Provider benefits:
– Sell on a solution basis and move away from transactional
– Include more value-added services with higher margins
– More profitable deals
– Customer footprint control/retention
– Forecastable and more stable recurring revenues
– Use funder to avoid using own balance sheet / working capital
– Sales revenue recognition for the Provider can still be achieved*
– Control the second user market place for their products
Why do customers like it ?
The attraction of DaaS for the customer is the convenience factor with usage of the device, supported by upfront and future services for a simple monthly fee provided by a one provider. The simplification of the negotiation for the customer is obvious, the supplier now has to organise the provision of hardware, services and underpinning financing into a singular contract payable on a monthly basis. Crucially it gives the customer just one point of contact for negotiations and ongoing management and the supplier will probably be most interested in customer retention which should ensure a properly run contract works well for the customer.
Flexibility
Of course, flexibility to downsize the numbers involved can be attractive particularly as economic headwinds are faced. Flexibility can be the differentiator and an USP for the DaaS provider as more and more competitors enter the market. Do you price this flex in, which can make you more expensive, or can you calculate it behaviourally – so take a genuine risk ?
FLEX EXAMPLE 1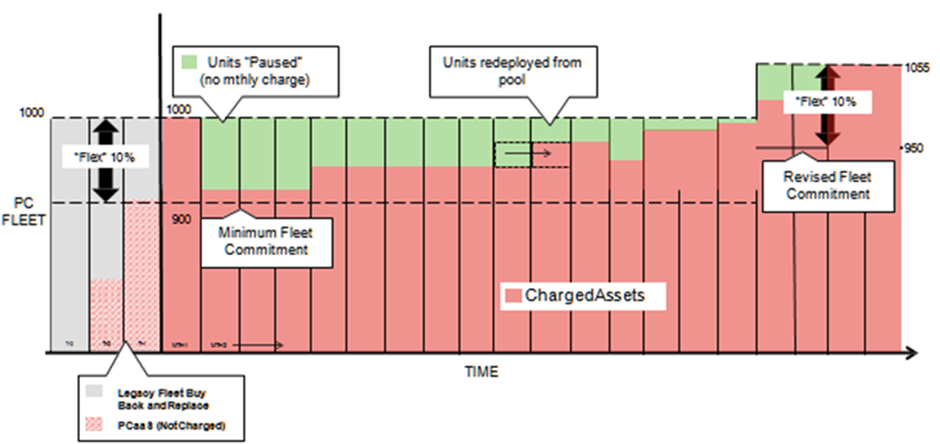 If you have a plain vanilla DaaS subscription and want to make it more sophisticated and unique with flexibility options, or you haven't developed your DaaS capability yet, please contact Invigors for a free initial consultation to discuss and learn more.
Key Contacts: Nick.feasey@invigors.com & Richard.hammons@invigors.com