New faces on board at Invigors
12 January 2022
The trusted advisors to the European asset finance industry expands its' coverage with 2 new specialists to its advisory services
Petr Thiel, Senior Consultant in Data Transformation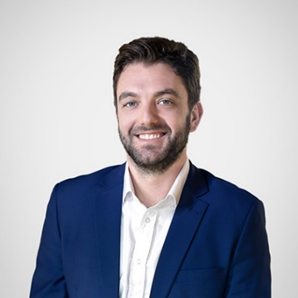 Invigors are delighted to welcome Petr Thiel to the position of Senior Consultant in data transformation and standardisation. Petr will be providing hands-on solutions in data analytics, AI, digital architecture up to CX. He can advise on challenges in regulations such as ESG, CO2, risk and other related areas as well as making customer data ready for improved digital processes, better reporting capabilities and new offerings like Asset as a Service.
Petr's passion has always been marketing, which is the reason why he devoted his studies to this subject. He started his professional career in the family data company LECTURA, focused on asset valuation products, where he worked for 14 years. He led many data and digital transformation projects, where he set up new processes for data collection and standardization, AI solutions, conceiving and creating online SaaS tools as well as building a digital platform from 0 to over a million monthly visitors. He worked with and developed solutions for finance and software companies, OEMs, start-ups, and other parties involved in the equipment industry. LinkedIn Profile
Gerhard Mybes, Regional Consultant in Germany, C&EE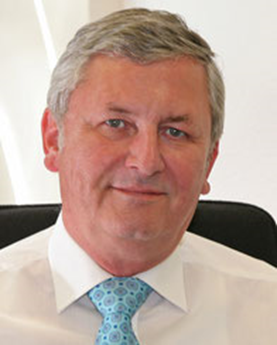 We're also thrilled to have Gerhard join the Invigors team as a specialist within Germany, Central & Eastern Europe. Gerhard is a seasoned advisor in hard asset finance who has led business units and captives and has been active in the leasing world for over 30 years.
From 1998 till 2010 he held general manager, managing director and board member positions at financing companies such as John Deere Credit and CNH Capital in sales financing for end customers as well as inventory financing for trading houses of globally represented market-leading manufacturers in Germany and Europe.
Until 2017, he served as Vice President Agriculture Int. at one of the leading German leasing companies implementing the agriculture financing business into the Group. Since 2017, Gerhard has provided advisory services internationally as an independent consultant in the field of Equipment Finance. LinkedIn Profile
Nick Feasey, Executive Director Invigors commented, 'We are looking forward to working with both Petr and Gerhard. With Petrs' experience and skills, we are moving in new areas and embracing big data, IOT, ESG reporting and AI – the importance of quality asset and asset related data. These areas are becoming more and more important to our customers and we can provide support from an asset finance perspective. With Gerhard we are showing that Germany with Central and Eastern Europe is an extremely important market, and he brings a wealth of knowledge and experience in hard assets and this region'.
About: Invigors EMEA Ltd www.invigors.com is a consulting and technical services firm providing growth solutions for asset and vehicle finance companies, industry suppliers, manufacturers, and captive finance organisations. As part of the Alta Group www.thealtagroup.com we are the only specialist global asset finance consultants. For more information, please contact Nick Feasey @ nick.feasey@invigors.com or LinkedIn Profile