Invigors bolsters its international leadership with industry veteran.
Asset Finance consulting and services Invigors EMEA Limited today announced that Sven Jirgal has joined the network. Sven stated of the appointment "I am excited to join Invigors as Senior Advisor, where I want to help manufacturers, distributors and dealers define and optimize their financial and go-to-market strategies, in particular in light of the shift towards a consummation-based economy. I also plan to help funders connect to manufacturers and channels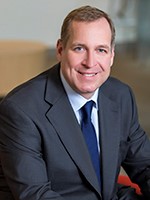 Bio – Sven Jirgal
After graduating with a business degree from the University of Geneva, Sven started his career with Yokogawa Hewlett-Packard in Japan, before joining Hewlett-Packard as financial analyst in Geneva. After various roles Sven was at HP Financial Services when HP spun off its Measurement Business via an IPO and formed Agilent Technologies in 1999. He managed the separation of Agilent Financial Services from HP Financial Services Europe & Asia Pacific. In 2000, he managed the global sale and transfer of Agilent Financial Services from Agilent Technologies to CIT including portfolios and staff in 20+ countries. Sven then moved to Atlanta, USA to assume the role of President of Agilent Financial Services at CIT.
Upon his return to Geneva in 2004, Sven joined GE Capital in Europe to manage all of GE Capital's pan-European vendor programs, and then moved to the UK as Commercial Director of GE Capital's UK equipment leasing, Fleet, Commercial and Corporate Lending businesses.
In 2010, Sven returned to Geneva and held various roles as Sales Director Europe, VP of Global Sales and Marketing, and Chief Operating Officer over his 10 years at Cisco.
Over the course of his career Sven has led large, diverse teams, and managed large-scale transformations at manufacturers and banks including the optimization, divestiture and acquisition of portfolios and captives. He has managed local and global sales organizations and optimized go-to-market models for direct and channel-led sales. Sven has served on several Boards and had substantial interaction with local Banking regulators and served as Director and Chairman of The Captives Forum, an association of manufacturer-owned asset finance companies.
Outside of work Sven enjoys skiing, motorbiking, cooking, entertaining and travelling
Commenting on the announcement, the board of Invigors, said: "Sven is a proven leader in the Global Asset Finance Industry, we are delighted Sven is joining the team and believe he will add strength and depth to our existing capabilities for customers here in EMEA"
End.
Invigors EMEA Limited (www.invigors.com) is a consulting and technical services firm providing growth solutions for asset and vehicle finance companies, industry suppliers, manufacturers and captive finance organisations. For more information please contact Nick Feasey, Executive Director, Invigors EMEA Limited, +33 (0)7 60 00 46 18 nick.feasey@invigors.com