Former Huawei Financing Exec Joins Invigors to support Middle East and Africa
Previously held senior positions at Ericson & Nedbank Africa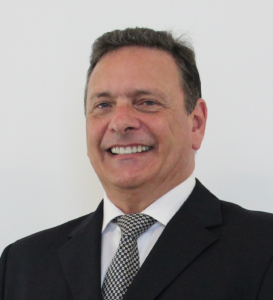 DUBLIN, Ireland 11 August 2020 – Invigors, part of The Alta Group, has appointed Bruce Gau to support the group's activities in the Middle East and Africa regions. His appointment further strengthens the fast growing Invigors' team in EMEA and brings additional capability, especially in supporting corporate and project financing activities.
Bruce is a highly experienced financier with over 25 years of experience working across several locations in Africa and the Middle East. He has a strong track record of deal origination, deal making, solution management, customer service and transaction closure in the corporate and project finance area. He has successfully represented the interests of lenders and borrowers as well as suppliers and purchasers while leading global teams of asset financing specialists. Part of this work was the establishment of a pan-African network of relationships with banks, consultants, suppliers, and customers.
Bruce's most recent role was Director: Sales Finance Solutions with Huawei, based in China. In this role he was responsible for supporting the structuring and negotiating of sales financing solutions covering project finance, trade finance, export credit and vendor finance transactions.
Prior to this, Bruce had various senior roles in a 12-year career with Ericsson covering the Sub-Saharan Africa region. His roles here included the establishment and heading up of the functions of Customer Financing, Working Capital Management and Bid/Proposal Management. His responsibilities covered all aspects of customer related financing in the region including project finance, export credit, third party finance, vendor finance and sale of receivables. Prior to Ericsson, Bruce had a 20-year career with Nedbank Africa where one of his roles was heading up their African cross-border financing team.
Bruce holds a Batchelor of Accounting degree and a post graduate Diploma in Banking Law with memberships of at the Institute of Chartered Accountants (South Africa) (AGA), the International Project Finance Association (IPFA), the International Corporate Treasurers Association (ICTA) and the Institute of Professional Accountants of South Africa (IPA).
Bruce Gau said "I am delighted to be joining the Invigors/Alta Group and their world class team, which has such deep industry experience and a reputation for excellence. I see Africa and the Middle East as having tremendous potential for the growth of innovative customer financing solutions and I look forward to the challenge of growing the business in this region"
Kieran O Brien, Executive Director of Invigors EMEA, said, "Bruce joins us at a time of fundamental changes in the asset and services financing arena. Bruce brings vast experience and a passion in the development of customer financing solutions for our customers. We are delighted to welcome him onto the Invigors/Alta team."
He can be reached at +86 186 8873 0367.
About The Alta Group
The Alta Group is the leading global consultancy dedicated exclusively to the business of equipment leasing and asset finance. Since 1992, Alta has represented equipment leasing and finance companies, vendor/captive finance organizations, financial institutions, manufacturers and service providers, offering counsel on strategy and competitive alignment, asset management, business quality assurance, digital business transformations, legal services, mergers and acquisitions, and professional development. For information on the group's services in the United States, Latin America, Europe, the Middle East and Africa, China, and Asia Pacific, visit www.thealtagroup.com and follow us on Twitter @thealtagroupllc.